preezie and Triumph Lingerie case study
Discover the secret to Triumph Lingerie's phenomenal success on the nextbuy brand-to-brand affiliate network, where they achieved amazing results surpassing their advertising performance on Google and Facebook Ads.
nextbuy vs. Google Ads
42% higher conversion rate

46% lower cost per click

63% lower cost per acquisition
nextbuy vs. Facebook Ads
6% more transactions

14% higher average order value

22% more sales revenue
Download the full case study to discover how you too can benefit from this winning formula for eCommerce success.

Collaborate and cross-promote for customer acquisition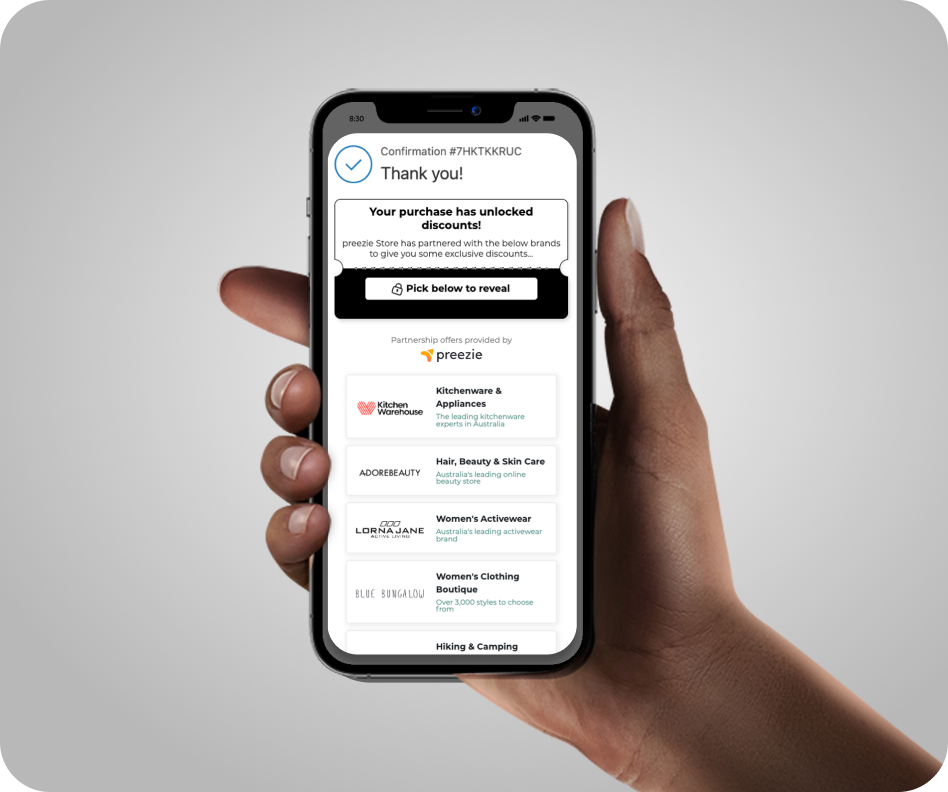 nextbuy is an exclusive brand-to-brand affiliate network that enables high-quality customer acquisition through mutually beneficial partnerships.
Through nextbuy, you collaborate with non-competing brands to cross-promote to each other's customer base, effectively reaching a wider audience that shares similar interests and needs.
By displaying the nextbuy widget on your checkout confirmation page, you can extend discounts and special offers from brand partners to your customers, and in turn, they will do the same for you. It's a win-win for everyone involved!
nextbuy captures shoppers when they are in the buying mindset and provides an added incentive to continue shopping.
With just a click, shoppers can easily navigate to your website and make an instant purchase. Not only will this referral traffic increase your sales revenue, but it will also elevate your brand's visibility.