Pay per click spending is one of the most effective and fastest ways to get traffic and generate revenue.
For context, users clicking a PPC ad converts 50%more than organic traffic.
Unfortunately, PPC for eCommerce is one of the most competitive verticals in search engine marketing.

This is caused by the direct competition with eCommerce giants like Amazon and Ebay, and also by small startup niche stores.
It is important to grab the attention of those high intent customers and this blog will run you through a few things you can do to optimise your eCommerce PPC campaigns.
Set up shopping ads

Why?
Shopping ads grab your customers attention and it is more favourable than traditional text ads.

If you haven't already, you can start by uploading your product data ingoogle merchant center.
You'll be able to connect google ads account and google merchant center togetherhere.
Optimising shopping ads
In your title, be specific and use keywords that people usually type, this will increase your CTR.
Use simple high quality product images and minimise spaces.
Use ratings in your ads or your product won't be at the top position.
Monitor competitors using google's auction insights.
Play around with ad extensions and bids.
My suggestion is to start off with google shopping ads first, then you can start trying out shopping ads on other social media platforms, facebook for example.
Keep on building negative keywords list

Showing an ad to users that are not interested in your products is just pointless.
You would not want google to spend your marketing budget on users that are not going to convert.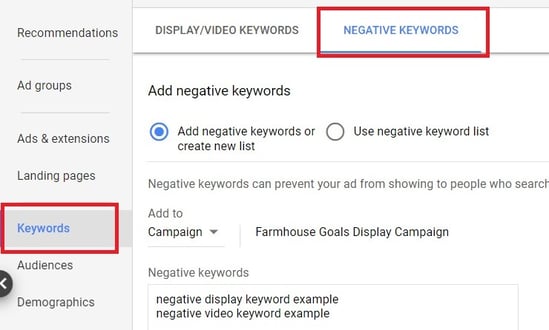 Let's say your ecommerce store sells kitchenware.

After creating a google ads campaign, you will get hits from users trying to find "used kitchen equipment, commercial kitchen equipment, cooking school, etc."
This will only spend your money on unnecessary placements.
One thing that you can do is to add "cooking school, used kitchen equipment, cooking classes, barista course" or any unrelated keywords that are unrelated to your product range to the negative keyword list.
As a suggestion, try to start from 10 negative keyword phrases that are on top of your head.
After that, let your ad run for a week or two, then look into search terms in google ads.
There you can find phrases that users typed when they see your ad.
You'll get to cherry pick phrases that are unrelated to your business and insert them to your negative keywords.
Keep repeating this process until you are satisfied with your search term results.
Build single keyword ad groups
Or SKAGs in short, is just a way to segment your ads into different groups of keywords.
Rather than ranking for "gym clothes" in general, you could be ranking for "Training tanks, compression pants, running jackets, mouthguard"
You should also add the same keyword to your that you are ranking for to the ad, so you'll get a higher CTR.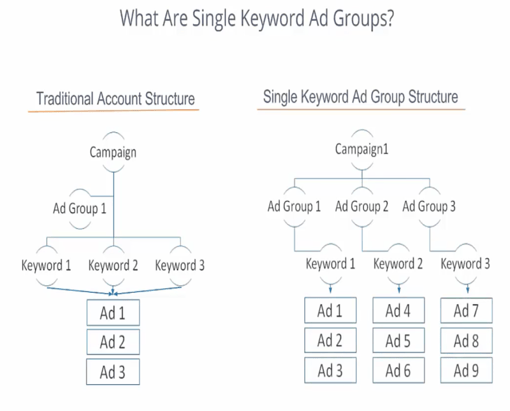 Image source: Wordstream.com
From a user's perspective, when they're looking for compression pants, they would more likely click on an ad that says "compression pants" over an ad that just "gym clothes".
Another trick is also to usead words wrapper tool to generate an automated list of keyword match types so you don't need to do it manually in google ads.
I would group the ad in this way:
Campaign name | SKAG >> Ad Group >> Keyword/ADS
2021 | SKAG >> Compression pants >> Compression pants, Compression workout pants, black compression pants
2021 | SKAG >> Mouth guards >> Mouth guards for MMA, Mouth guards for Boxing, Full cover mouth guards
You can also add multiple ads inside every ad group.
Make sure you bring users to the right product page!
If they are looking for compression pants, directing them to your home page is not as effective as showing your compression pants page.
Remember that you always want them to convert, not encouraging them to navigate further.
Now that you've read our blog, you can now start optimising your PPC campaigns for a more relevant traffic and conversion rate!
Play around with ad extensions and call outs too, so you can take more ad space and increase CTR.
PPC optimisation is an ongoing process and there is always room for improvement. It is best to keep testing and learn strategies!
Take a look at other blogs: