We all have gone through tough days following the work from home and social distancing rules to flatten the curve. As a result, Australia became one of the first few countries to recover from the pandemic. We have learned a lot of valuable lessons from COVID-19, and one of them is the power of online channels.
Only essential services are allowed to operate during the lockdown, and this leaves all non-essential services in a really hard position. We have seen some industries experiene growth during the lockdown period such as, online learning, remote working and food deliveries. What we can take positively from the pandemic is that it boosted the growth of online platforms and educated the public about the capability of the internet.
Post-COVID-19 adaptation
The good news is that businesses will return to their normal operating hours and you'll be able to do your routines again like before in the next few weeks! However, the virus does still circulate our community and the only thing that we can do about it is to avoid the risks.
If your business is using digital platforms for "product display" and "company portfolios" only, you are underutilizing your digital platforms. Serious implementation of online strategies is needed to maximize growth especially during Post-COVID19 where people will be going out less than before.
We understand that your lead generation business requires a lot of decision-making processes before purchase and we can help you make that process shorter!
The typical inbound lead generation process
Most lead generation businesses use standard forms to gather inbound leads. A customer would fill in their details to show interest and the next step would be to be contacted the sales team to find out what this customer needs. However, this process is outdated and has never changed for decades!
If your business sells high-value products and services such as Homebuilding, Education, Interior designing, Car dealerships, and such, you surely need to improve the way you generate leads.
Our lead generation software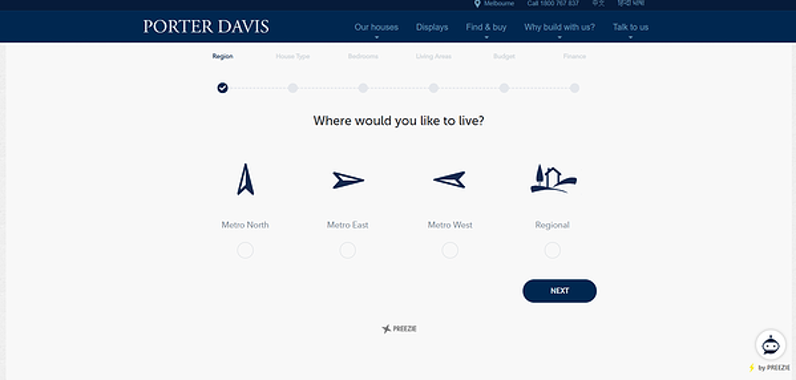 We have worked with lead generation businesses selling high-value products to generate high quality leads to businesses by providing additional value to customers once they fill in your lead forms. We build decision-making software that mimics a sales assistant experience. It will ask several sales questions like your sales assistant would do as usual and generate the best product recommendation according to their needs. Then, our software prompts them to enter their contact information to obtain a sales qualified lead.
In a home building case, our software will ask questions regarding the location of your desired home, the reason to build, land ownership, desired floors, your budget, and the time when you are ready to build.
This will eliminate the consultations or meeting stages to find the products that a customer need. The next step of this process would be a conversation about the recommended home packages that were recommended by the software.
Learn more about how we use guided selling techniques online to help boost your lead generation and the quality of those leads below:
Porter Davis: Saw a massive 29% lead generation, see their case study here. https://www.preezie.com/porter-davis-case-study
Carryboy increased sales by 10% from using the Preezie lead generation software, see here for more: https://www.preezie.com/case-studies/carryboy
Our software also uses a lead scoring engine that can establish what the overall quality of a lead is out of 100. This allows you to use that in your business processes. If a lead is over 70% they should get a call within 24 hours, below 70% they can put placed into your CRM system for lead nurturing.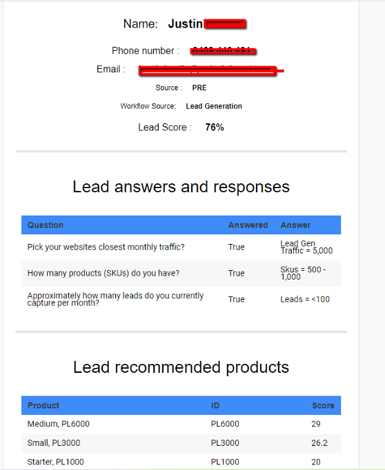 Overall, our software will help your business decrease customer acquisition costs, improve customers' experience, and increase sales efficiency.
Want to know more? Contact us!
Preezie.com