Time flies, and we are at the brink of the calendar years.
eCommerce stores should start planning for the Christmas shopping spree, which is for most brands the most fruitful time of the year!
The festive season is a time where consumers should feel happy about shopping and gift finding
However, this often is not the case, often consumers are experiencing frustrations when shopping in a holiday season.


Why product finders?

Research has found that 84% of consumers find gift giving during the holiday season to be one of more stressful life events, especially when shopping online.
The main reasons why is because consumers often state that it's frustrating to find a gift for someone else, in particular online as poor navigation, choice paralysis and lack of personalized experience generally speaking make the online shopping experience unenjoyable.

As consumers, most of the time, we don't really know what we are buying. In particular when we are buying a gift for someone else.

Online shoppers need someone with expertise to assess their needs and make recommendations to boost purchase confidence, just like an in-store sales assistant does

This is critical for gift buying, where authentic and genuine conversations are important.


As we are entering the most profitable and busiest time of the year for eCommerce stores, we are seeing more and more businesses out there using product and gift finders to provide a personalized shopping experience that most shoppers need.

Just from this year, we have seen different eCommerce stores implement their own version of product finders to tackle the gift shopping problem.
Sportitude

The key issue for Sportitude was helping customers discover the right shoes from Sportitude's range of thousands of sports shoes, in particular running shoes.
They needed to help customers navigate down the right path, it's all about narrowing down the product options, removing the irrelevant ones, and helping them understand why those options are right for them, like a product finder.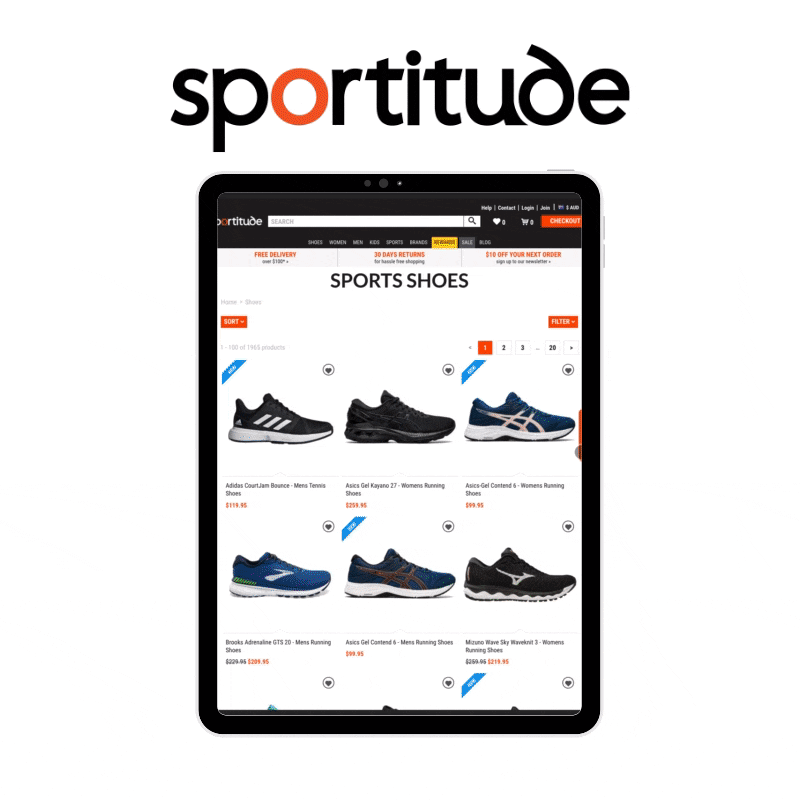 After implementation, Sportitude's shoe finder converts at 9.7%


Nicks Wine

Not all customers know which kind of wine to buy for themselves, let alone for a gift.

The previous method used to assist customers to understand and find the right product from our vast range was mainly the use of filters.

However, in order to attract and ensure younger and newer users transacted we needed to provide a first class customer experience, in particular with helping customers find the right products, that's why we use Preezie's Product finder.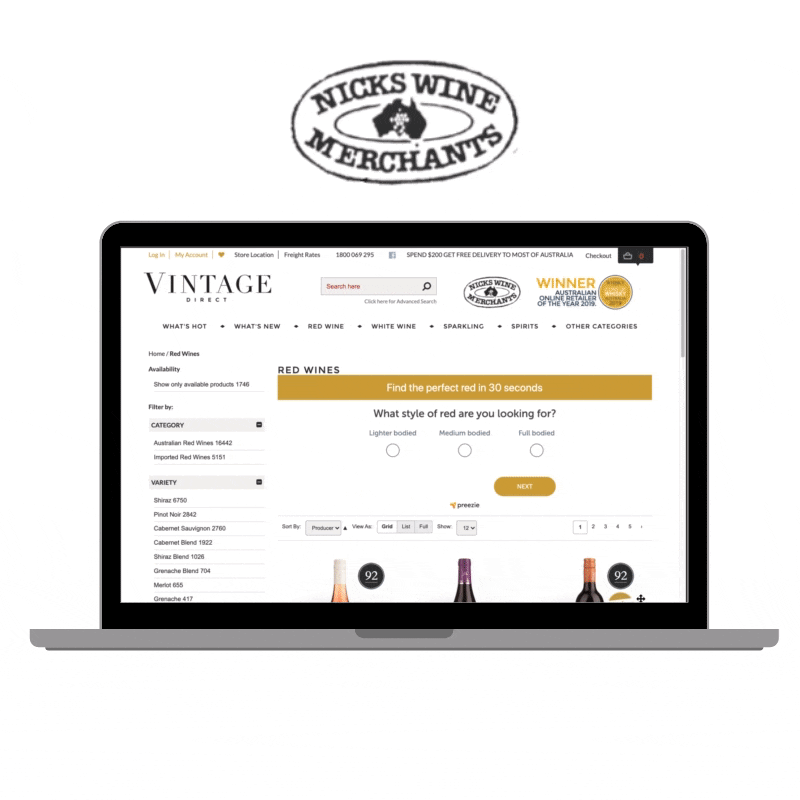 As a result, nicks wine boosted their conversion rate by 652%.



Blue Bungalow

Their biggest online challenge was product discovery.
Helping their core demographic navigate our extensive product range unassisted can be difficult.

Replicating the in-store experience online was the challenge.

When a customer walks into our retail store, she might tell our team that she is attending a graduation dinner and needs a dress, with sleeves (because she doesn't like to show off her arms), that will suit her apple shape and ideally be in a natural fiber – oh and she has no time to iron so make sure that fabric doesn't need ironing.

Our team would hand pick what she should try on and the customer would walk out happy.

If that same customer found herself online, she would have trouble navigating through the 1000s of styles in order to tick all those boxes.

Blue Bungalow partnered with Preezie to create a product finder to bring that in-store experience online.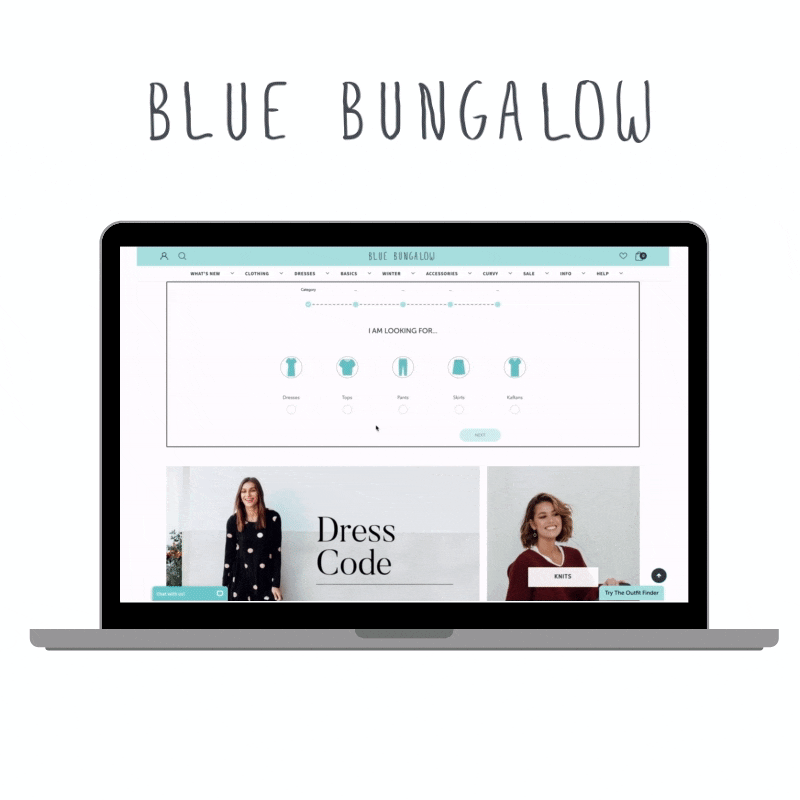 The outfit finder boosted Conversion rate by 300%.
When should I start planning for the Christmas rush?
Aussiesspend around $19.8 billion for gifts every year.

Around 66% of shoppers plan their gift shopping before December and start as early as October

The rush begins in less than 2 months and you need to start preparing now in order to take a full advantage.

It'll be too late to wait until next month to plan for your Christmas marketing plan.

So, don't miss out on the juicy sales!

Other interesting articles:
6 Reasons why guided conversion should be used in your eCommerce store
Why eCommerce product discovery sucks and how you can fix it!
5 simple strategies to increase eCommerce average order value